Pandemonium | Saturday Morning Drawing Collective
| Tags: Art Shows | Author:
Last updated on
THE SATURDAY MORNING DRAWING COLLECTIVE
30 drawings, paintings, and sculpture completed during (or inspired by) our weekly drawing sessions with nude models.
OPENING RECEPTION
FRIDAY, APRIL 6TH, 6PM-9PM
PANDEMONIUM GALLERY
155 Historic 25th Street, Ogden
One of my pieces will be in the Saturday Morning Drawing Collective show on the First Friday Art Stroll in Ogden, Utah this April 6th at Pandemonium Gifts and Gallery. Please come and see all the wonderful art that will be featured during the art show. Though I only have one piece in the show, there are plenty of wonderful pieces by many of the artists.
I ran a poll yesterday on this post about Pandemonium to determine which piece people would like to see and this is the piece that won the poll and I have entered it into the show. All these the pieces from the artists will be available for purchase if you happen to find one that you enjoy.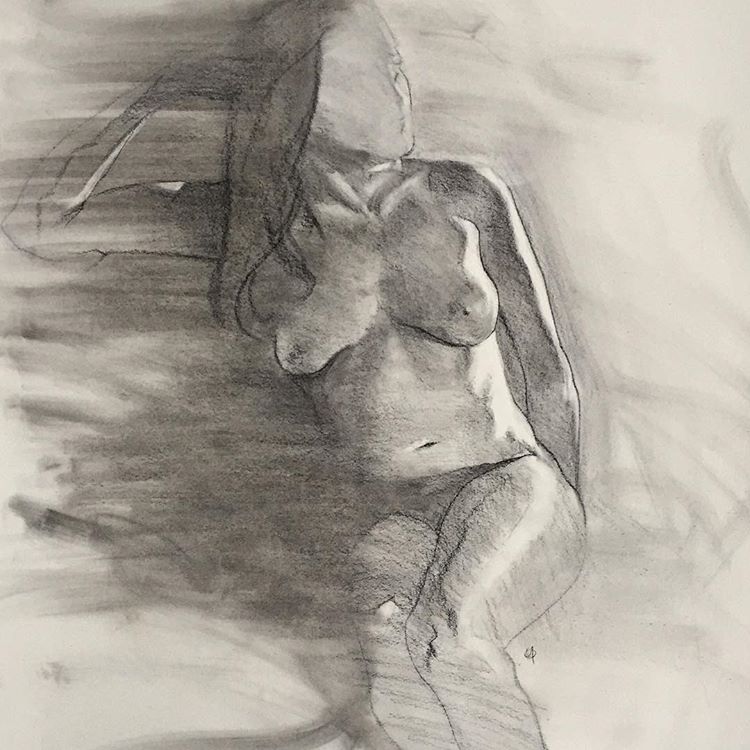 Figure Drawing for Pandemonium Gallery Ogden
I know it's short notice but I think the gallery is going to be great and I really hope many of you can show up and see the show. I'll be there on and off throughout the show as I'm going to go around and look at all the art as well so if you happen to see me, come up and say hi, I would love to see everyone!