Hand Drawn Shoes
| Tags: Markers | Author:
Last updated on
There is nothing quite like a new pair of customized shoes and there are a lot of different ways to go about customizing them. There are techniques that use a specialized fabric paint, waterproof markers, and images glued on with Mog Podge.
Recently I tried working on some hand drawn shoes and I'm pretty happy with how they all turned out. The first pair and second pair where somewhat of a trial run shoes. It's funny they are a trial because I still spent a lot of time drawing them, but it was a fun adventure none-the-less.
These shoes aren't the typical art that I usually do but I've been branching out a bit and trying a few new things like the recent graffiti lettering I posted prior to this post.
Skull Shoes
My first attempt were the custom skull shoes. Out of all of them they took me the longest because they posed the greatest learning challenge. I used regular sharpies which worked seemingly fine….at first.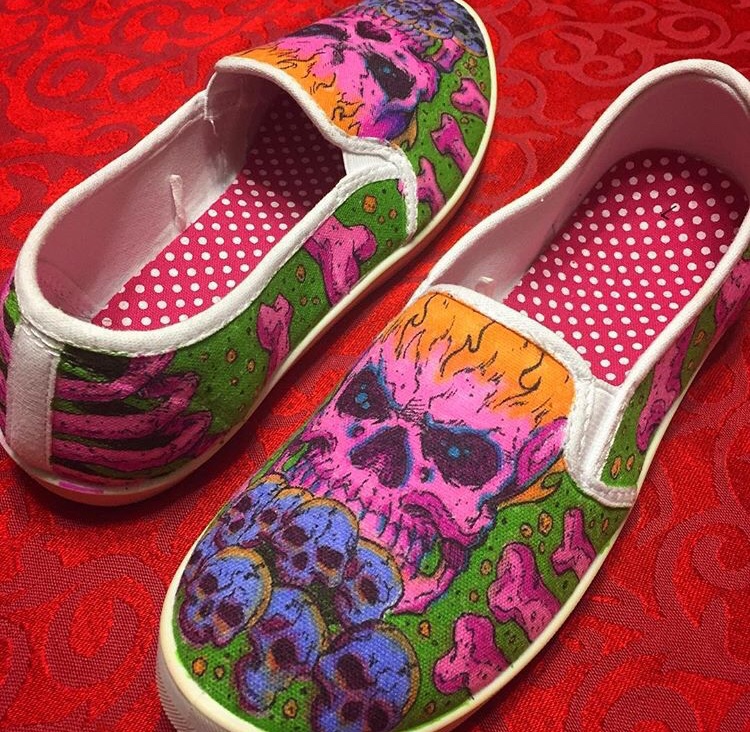 On these shoes, when I went to waterproof them the spray was alcohol based and reactivated the alcohol in the markers and they instantly started to rapidly bleed together. I tested it in the back just in case so it wasn't overly noticeable unless you were looking for it.
Emoji Shoes
The emoji shoes were the second in the series, and though creation went faster, they weren't without their own problems.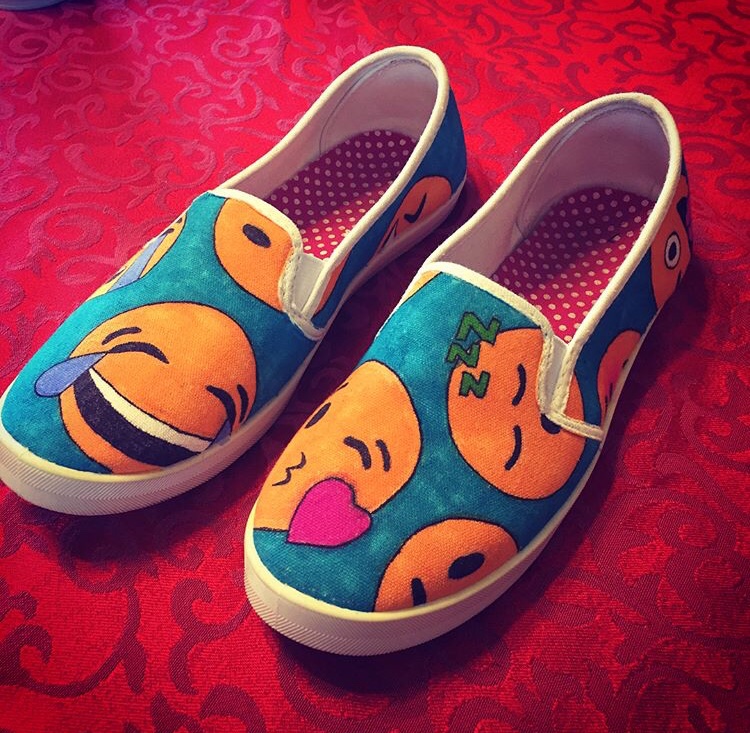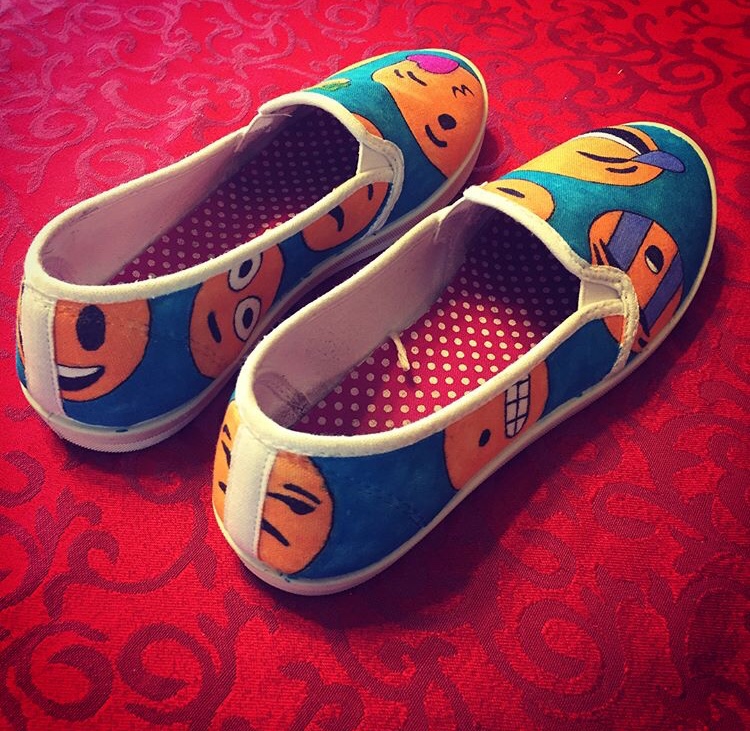 I finished these shoes for my daughter and she loved them. These were the last time I used regular sharpie for the shoes. I was in the process of finding a new waterproof solution but she was so excited she just started wearing them anyway. A kid and a few puddles later, the shoes where in bad condition and it was time to buckle down and try a new method.
Pennywise IT Shoes
The Pennywise IT Shoes where the game changer and we're I felt they started to come together. I used a waterproof fabric marker set and went to town on the bad boys.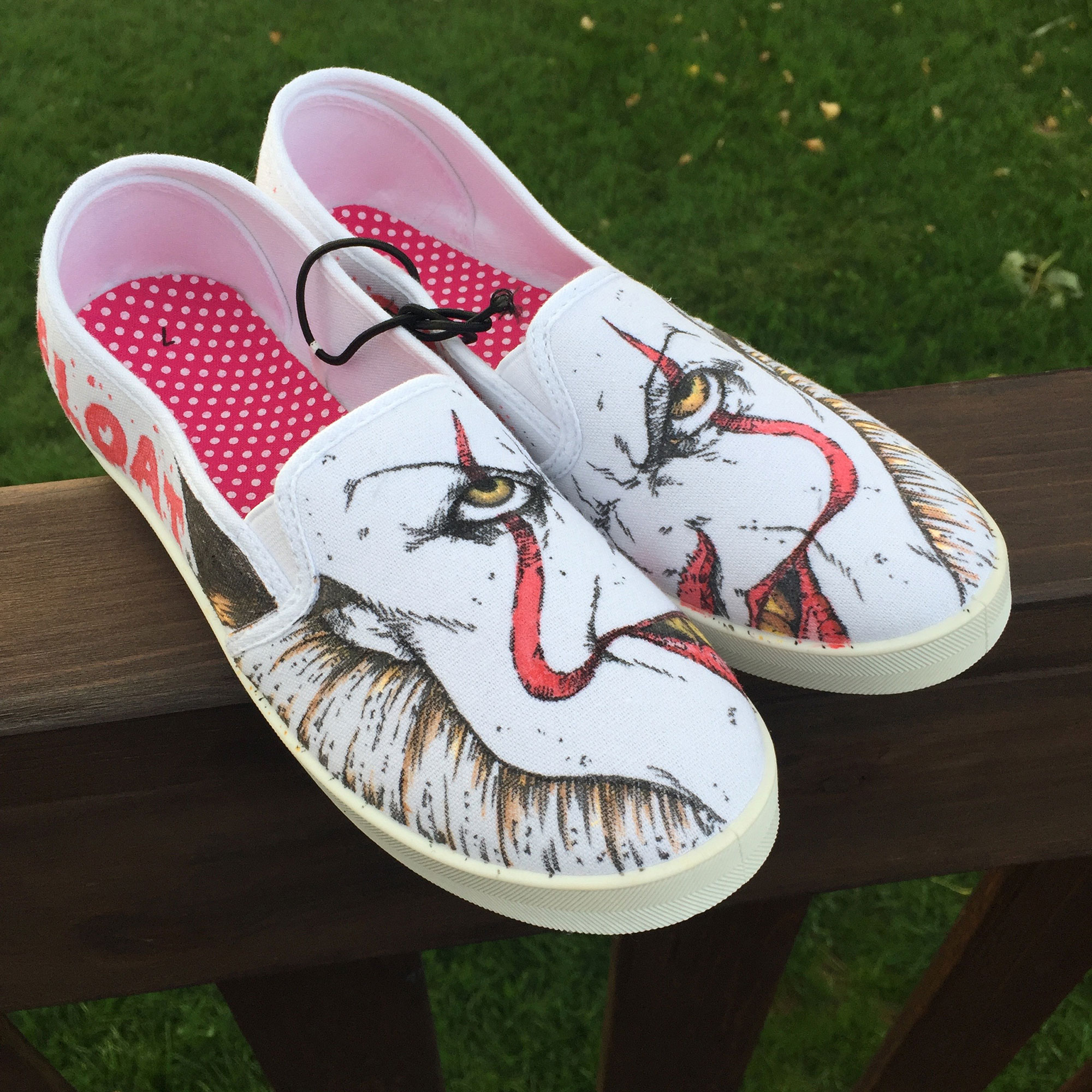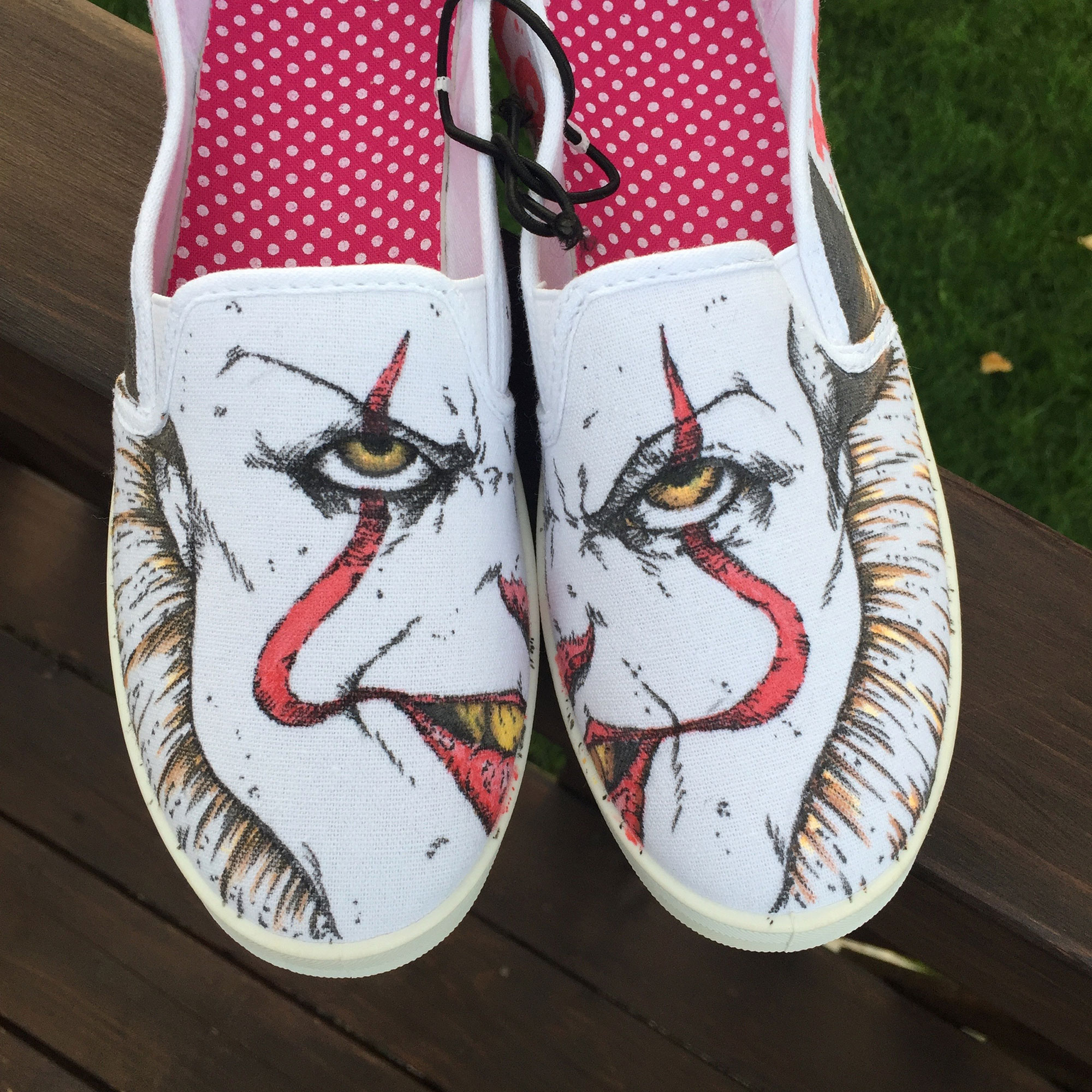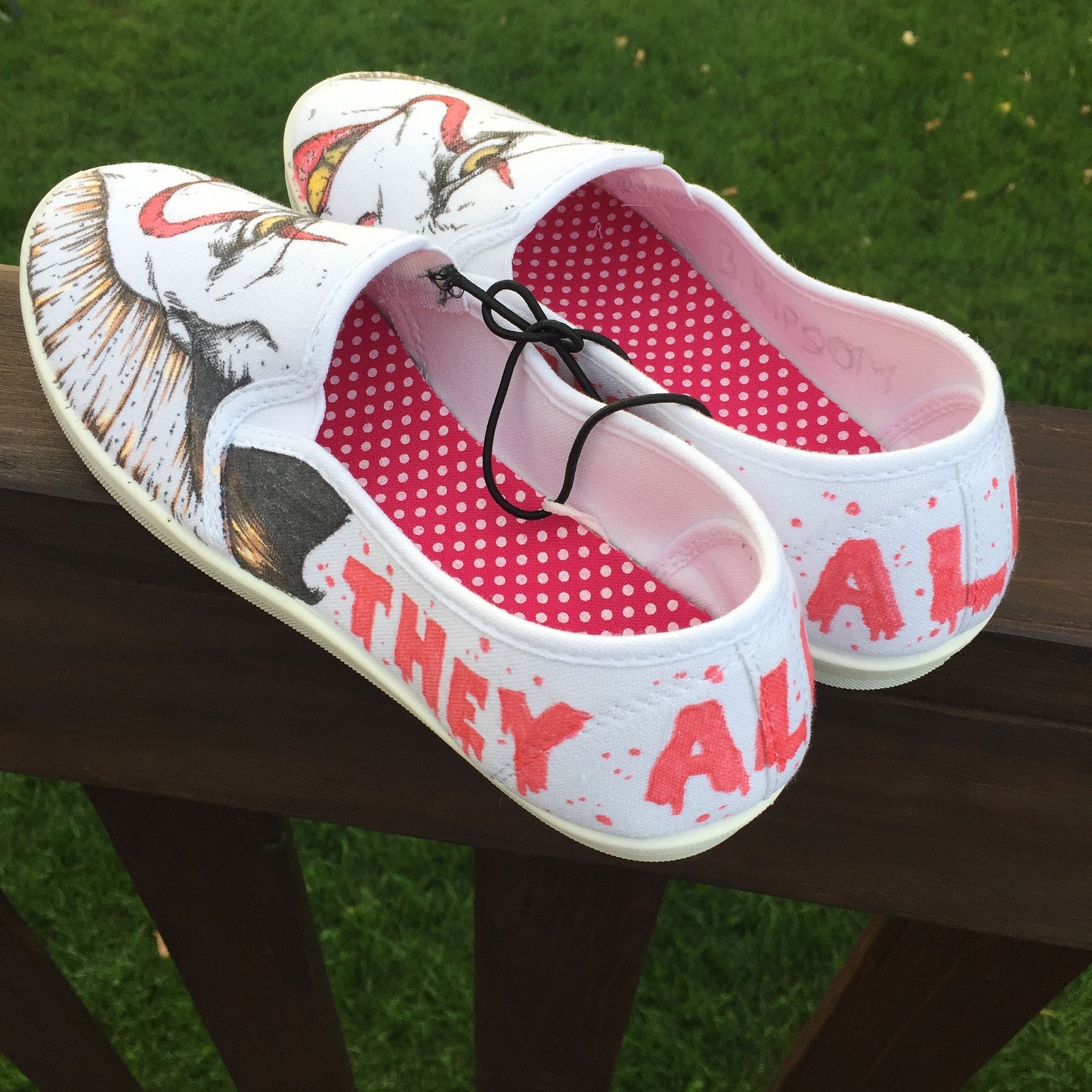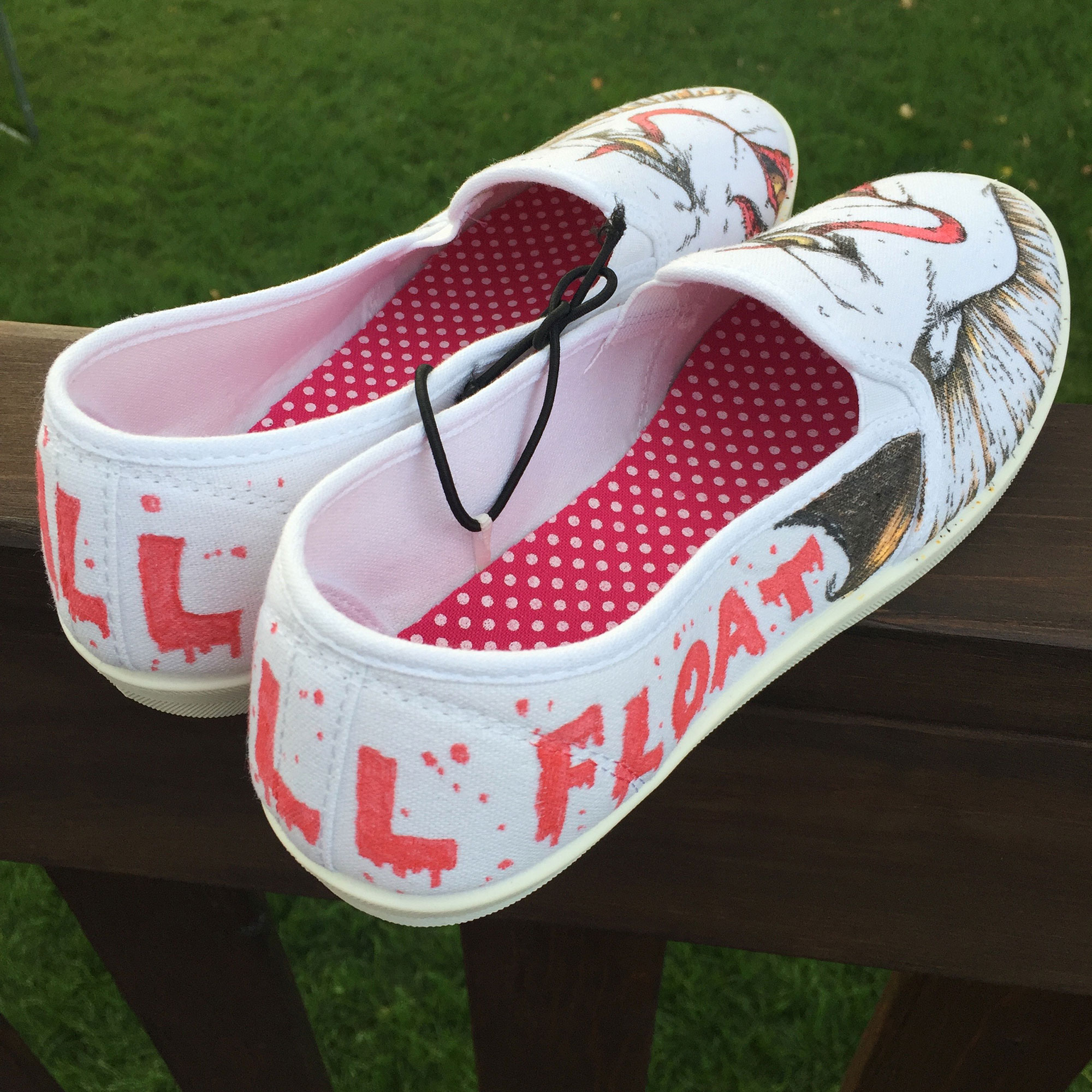 The other nice thing is we found that Mog Podge seems to make a pretty decent sealer and that what we used. It does seem to have some waterproofing capabilities to. The only problem is they feel a bit tacky after they are done, even completely dry.
Pennywise IT Shoes Version 2
One of my wife's friends likes Pennywise almost as much as she does. For Christmas, we made her a pair of her own.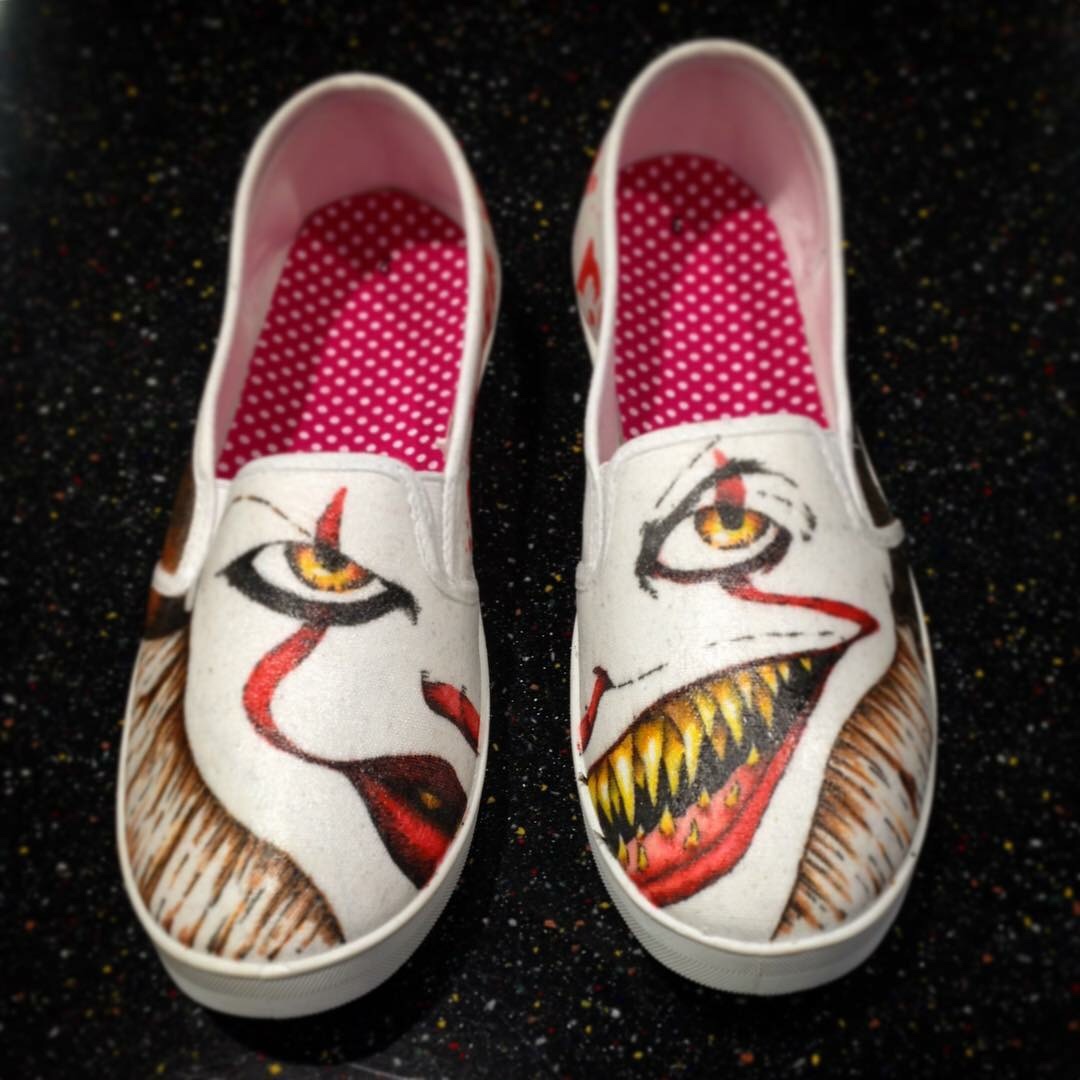 I don't like to make two pairs of shoes the same but since space is very limited you need to make an impact. Since the previous shoes had the same image in both sides with Pennywise looking straight forward, I decided to do the creature version on the other shoe even with the weird rolled back eye. In hindsight, I'm not sure I like the eye as only people who know the movie would get it, for everyone else it just looks like a wonky eye, but hey, it's marker, there is no undo button.
Five Nights at Freddy's Shoes
though I have had my fun on these custom shoes, the time it takes to make them and how each pair needs to be a custom size due to foot size, I have trouble justifying the continuing of custom shoes just due to my other art getting so busy.
However, when a friends child is having a birthday and they custom order a pair, I couldn't let them down (and yes, if you want a custom order I will fulfill it).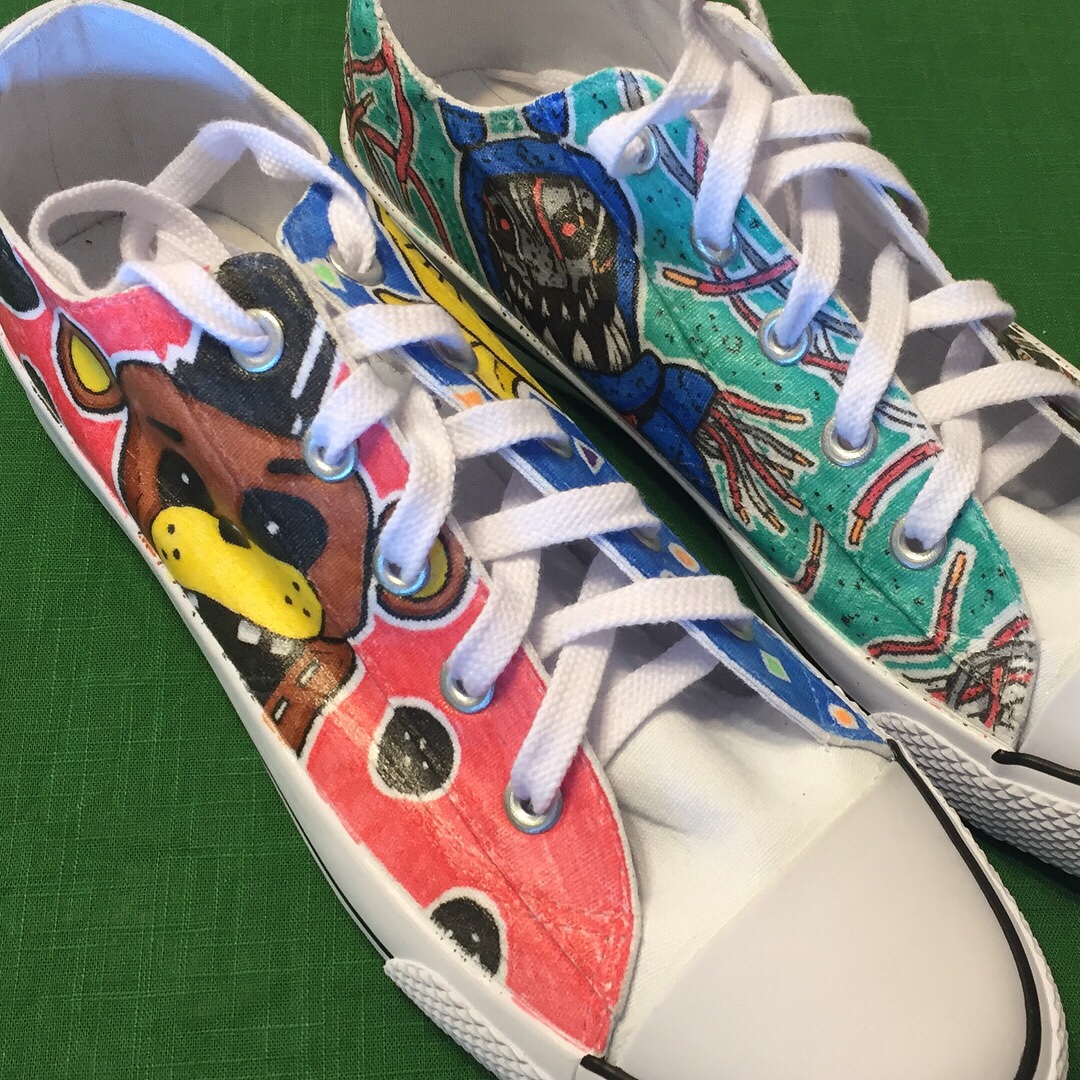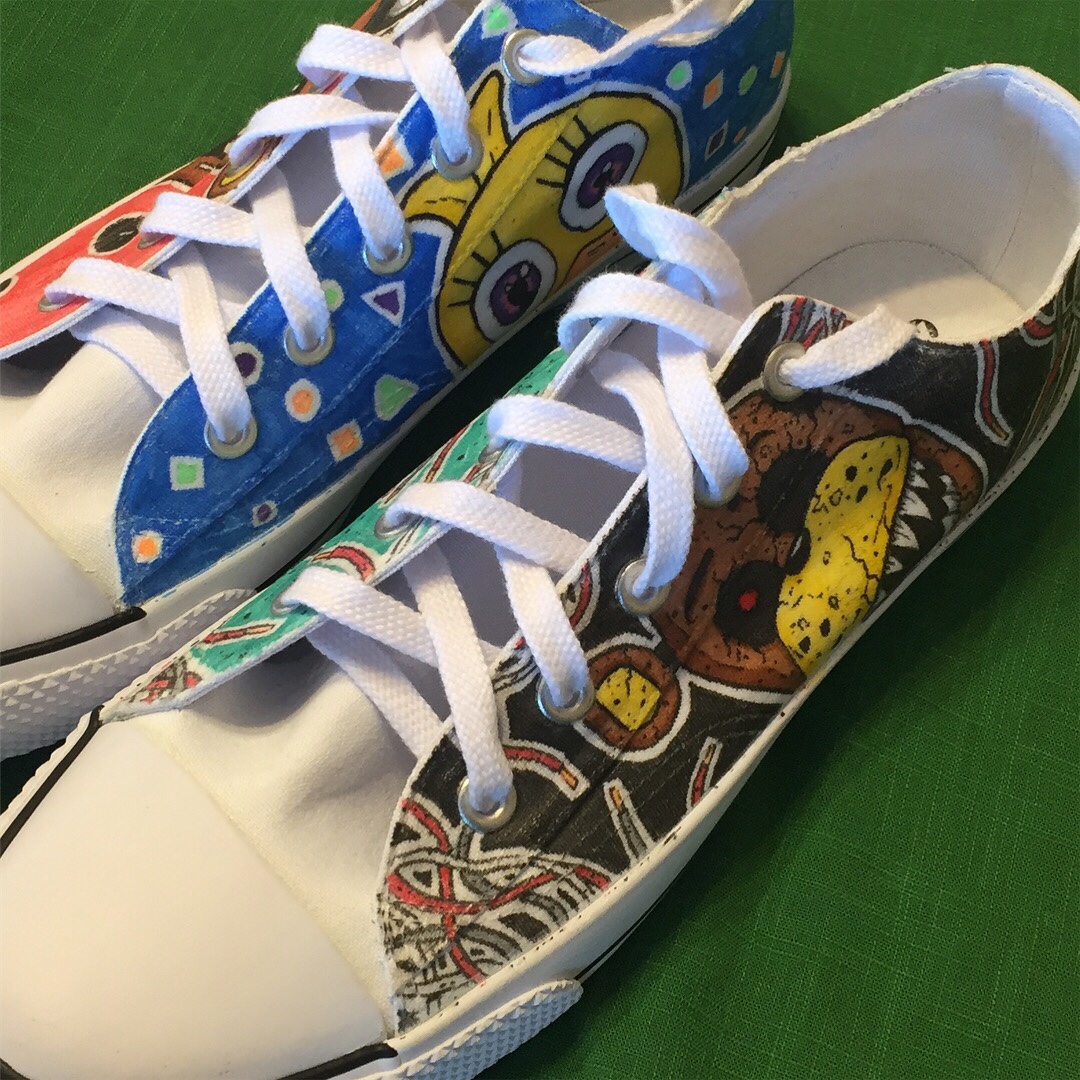 He got the shoes and loved them. I made one side cute and fun characters and the other shoe the nightmare shoe with the darker broken robot version. It was a fun pair to work on but a bit trickier than anticipated with all the wires.
Overall, it's been fun learning how to do these shoes, and like in life, have the adventure and fun was in the trial and error phase. I look forward to what this year in art brings and I'll continue to push forward and hope you do the same in anything you pursue.