Figure Drawing in Charcoal | The Pastor
| Tags: Charcoal | Author:
Last updated on
I've been to a lot of figure drawing in charcoal sessions over the years and I must say, recently I had the opportunity to draw an older gentleman and it was very enjoyable. This guy was a pastor and the entire time he was modeling for us, he was completely still. It turns out that he was actually reading and studying a Bible that he had brought to the session. I must say, that's a first.
Since he wasn't able to move to turn the page, he mentioned to me that he would read the pages available, reflect on them, and study the footnotes. I have to say, I would have never expected that but I enjoyed the drawing session and he seemed to as well. He snapped a few photos after the session was over and went on his way.
I was able to break down a few images here and he's doesn't mind me posting them even though they have a very close likeness to him. The process is the same as the previous drawings. I start with a quick gesture and then quickly move into structure lines.
Structural Lines
After I have a decent structure built out I move to one of my favorite steps. I scrub (paper towel) or dust (shammy cloth) the drawing which makes all the lines fade back a bit so I'm not fighting very noticeable lines. This gives me a nice soft base with proper proportions to work with.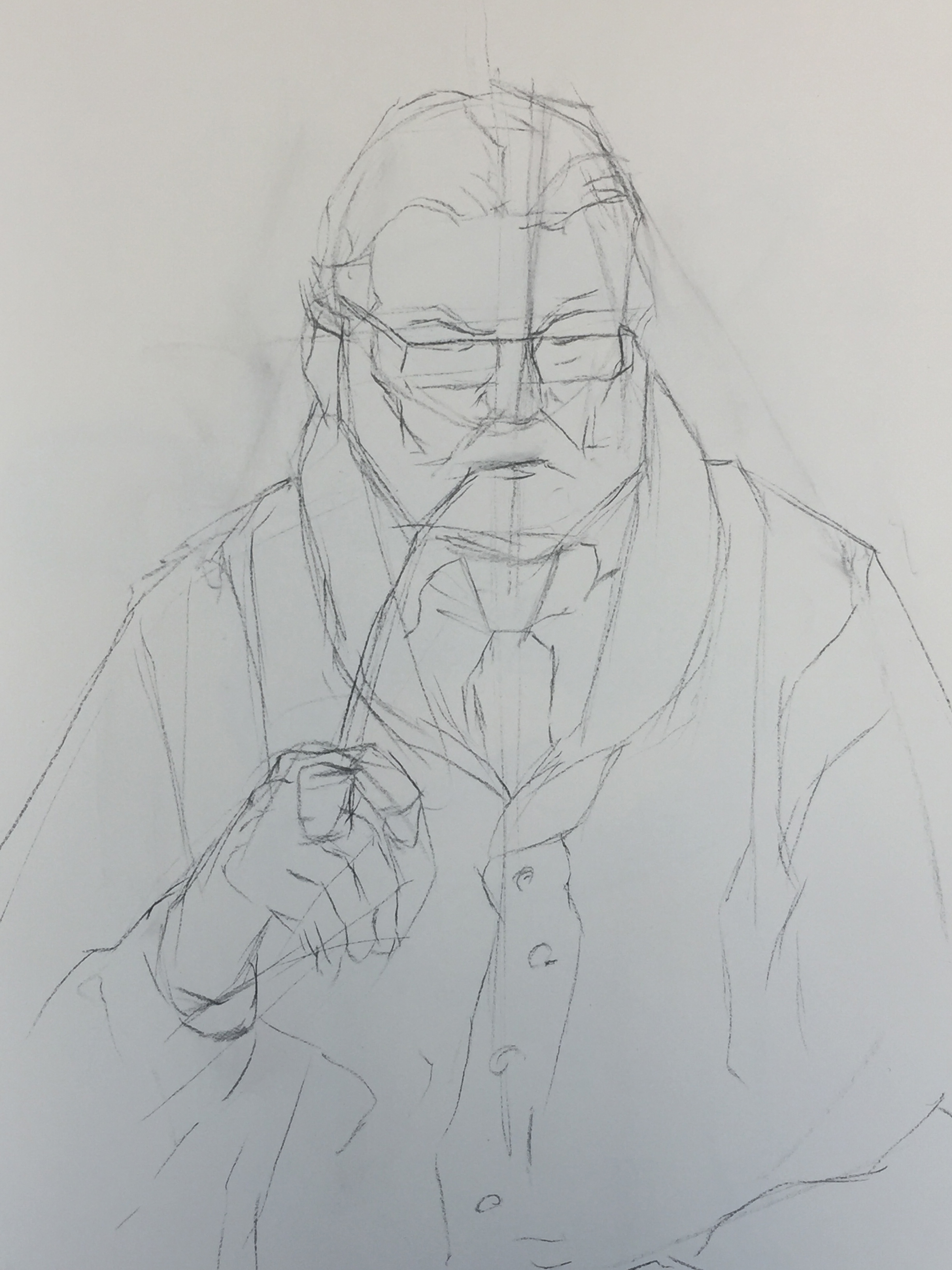 Scrubbed Lines
After the structural lines are pushed back, I commit a few lines that I'm confident with and that I know won't be moving. From here I start to map in the shadows so I can get a nice strong idea of light and dark.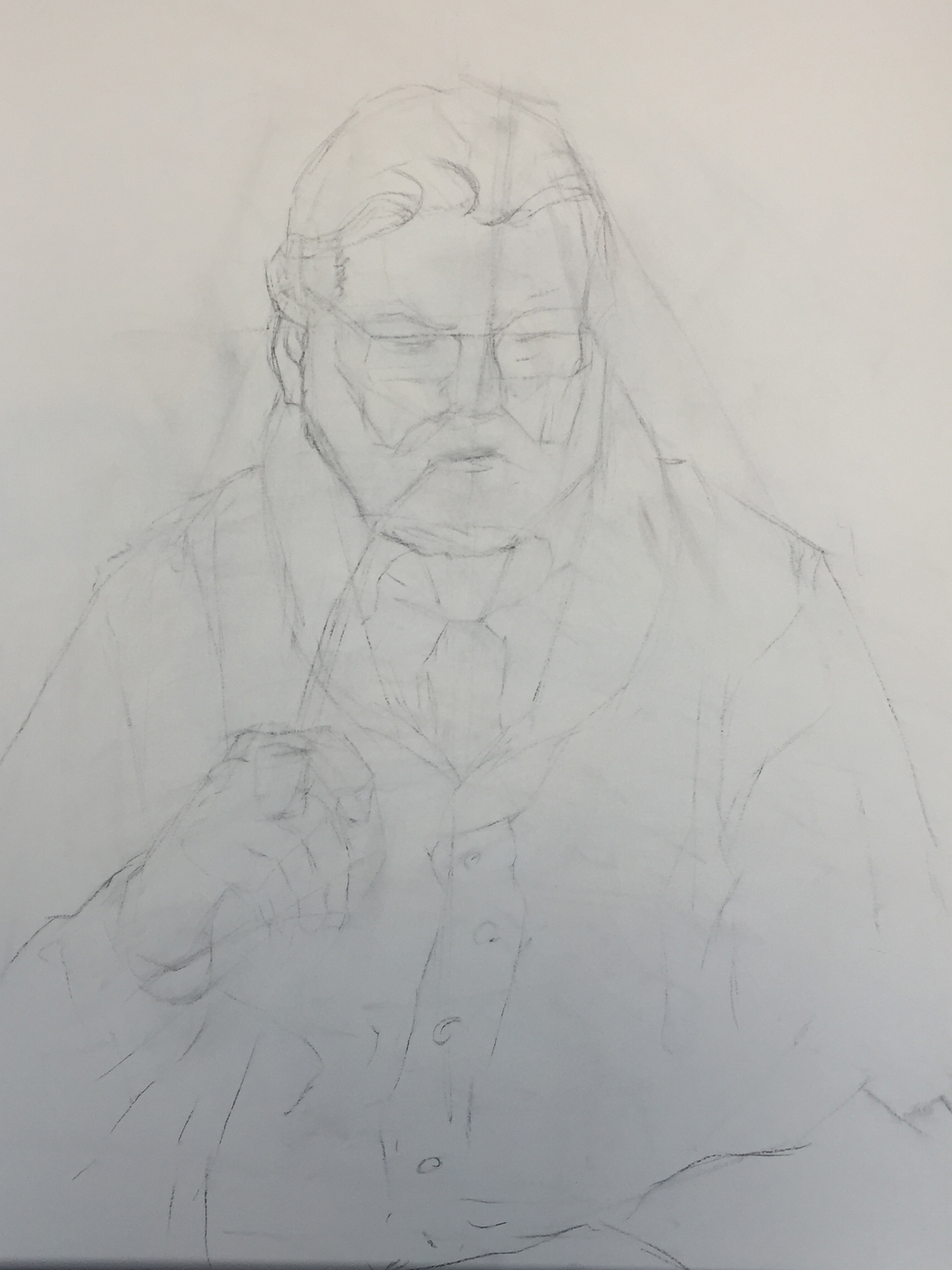 Committing Lines
From here I continue to build the shadows out and I start to layer the drawing so I can slowly start to build up my lights and darks. However, at this stage, I also like to try to establish my brightest bright and darkest dark. When working on a white sheet, it's simply the dark, but if you work on toned canvas and use white pastel, you establish the light too.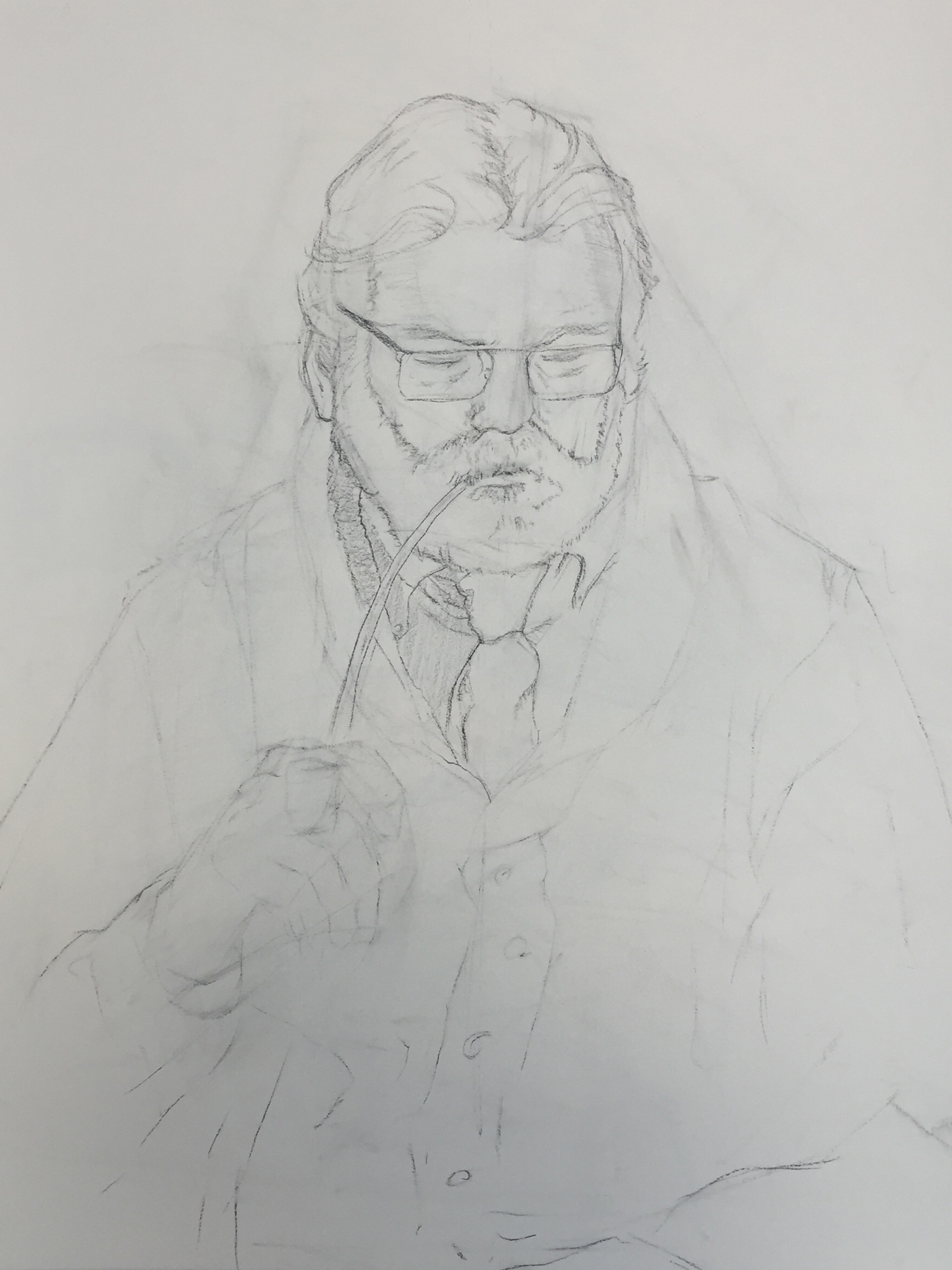 Mapping Shadows
This stage continues for quite some time and I continue to build the layers of charcoal. I don't like to jump right into adding too much charcoal at first for two reasons. One, I find it harder to control and build proper values, and two, I like the softness you can achieve with the layers.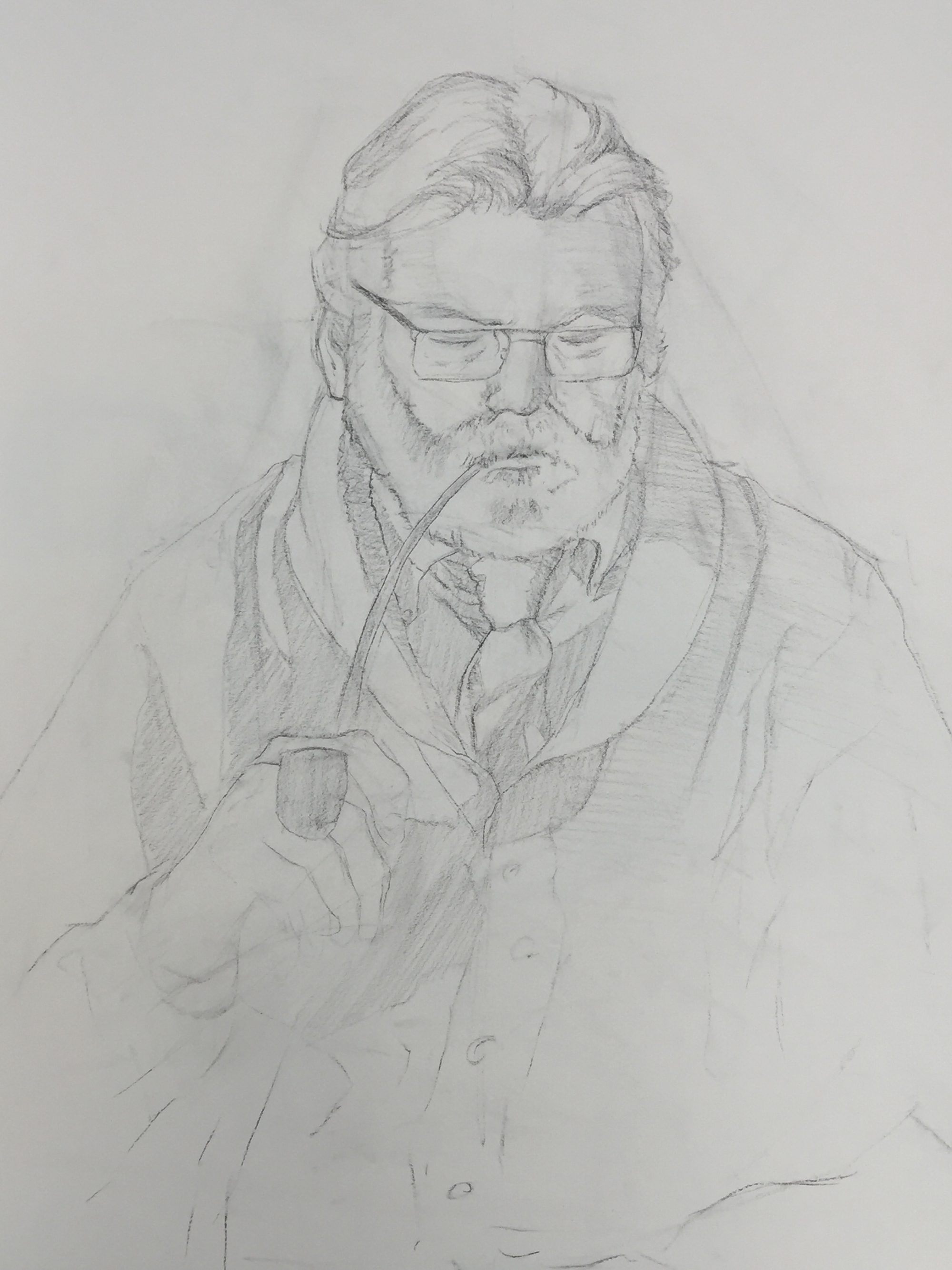 Rendering Form
And as this process goes, this drawing session is only about two hours along with model breaks so when the timer goes off the session is over. This is how far I got on The Paster Figure Drawing and I am very happy with how this one turned out.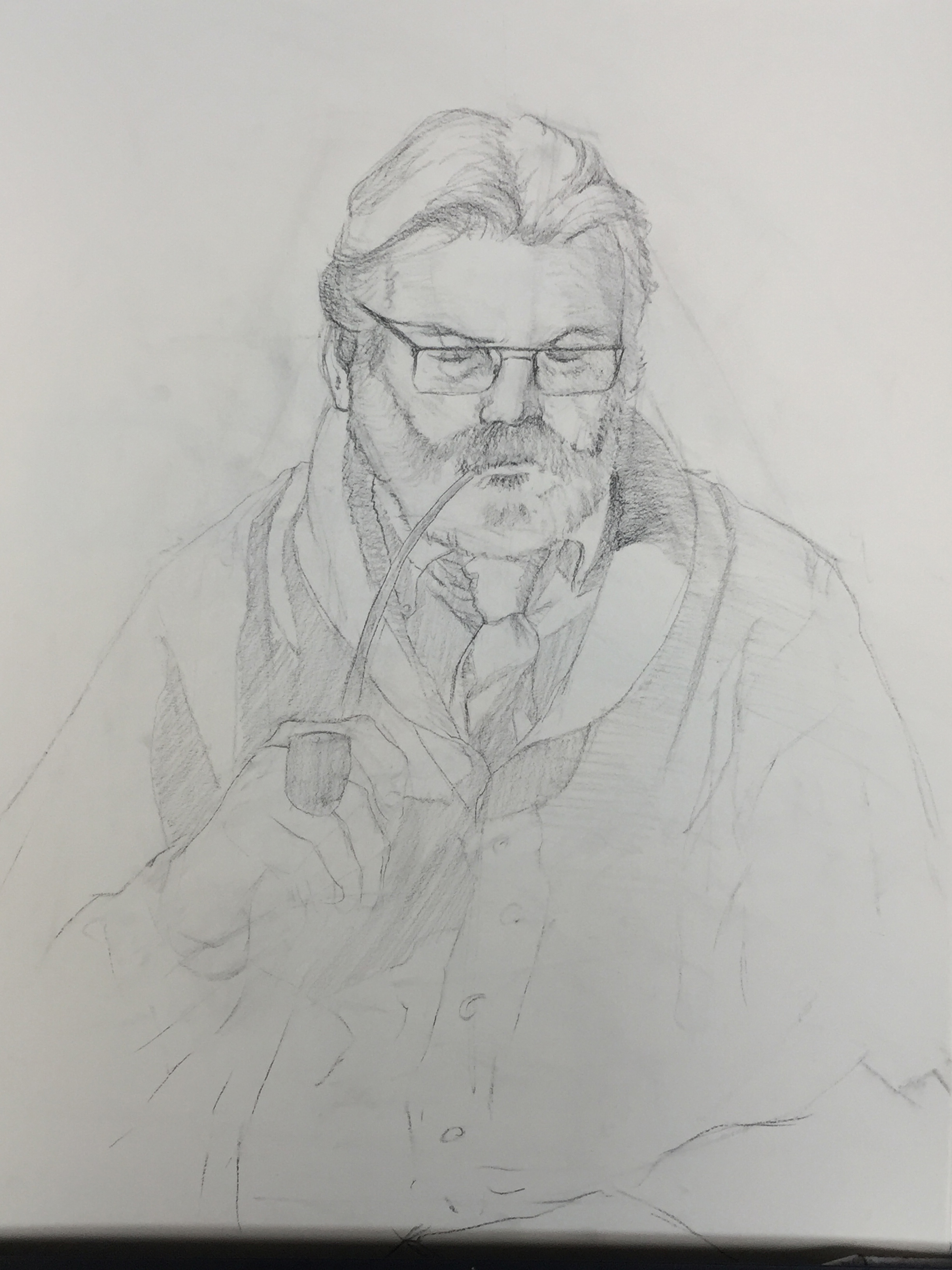 Final Drawing
If you would like to see other figure drawing in charcoal, be sure to visit my blog. You can also see my fine art portraits or fantasy art by visiting the blog and portfolio. If you would like, feel free to start the discussion and leave a question or comment!