Beginning to Advanced Figure Drawing Course by Adam Miconi
| Tags: Education | Author:
Last updated on
Not long ago I posted my biggest tutorial I have ever released. I've made a few sections of it available for free such as the How To Sharpen Charcoal Pencils I'm hoping that all this helps you get started in bettering your drawing skills with drawing the human form. I wanted this course to be affordable to everyone so I've put it up on uDemy, Cubebrush, and Skillshare for a very affordable price, for many, it's cheaper than a hamburger and fries from a fast food joint.
I've added the description of my course so you will see what you get. If you get this and it helps you, please, let others know about it and feel free to post your results on my Facebook page. If you want critique, just ask! I'll also include a few screenshots captured from the video as well.
Part of my fine art tutorial series using the parent title Illustrators Academy, this is Figure Drawing Fundamentals, a course where you will learn the basics of drawing the human figure in charcoal.
This course will teach you the fundamentals of drawing the human form with vine charcoal and compressed charcoal pencils. You will learn how to start with a basic 1-minute gesture sketch, build up the proportions and structure, map the shadows, and ultimately render the human figure.
The course contains nude figures
The Figure Drawing Fundamentals course is one of the most crucial subjects to learn to draw when delving into art. Most artists find they have to draw humans in many illustrations, but also being able to accurately represent the figure and build up this very complex form will allow drawing any subject with the same principles.
We start with something very basic, then build it into something very complex. Throughout the duration of this course, I will teach you the secrets in figure drawing fundamentals that allows you to break down the figure into simple forms and lines you can understand and build it back up to the complex human figure all done in charcoal.
Drawing the human figure can be simplified into a repeatable process with predictable outcomes. If you've ever wanted to learn to draw, or if you already draw well but want to learn to draw the human form, this is the course for you. This course covers everything you need to know to build up the figure from concept to completion.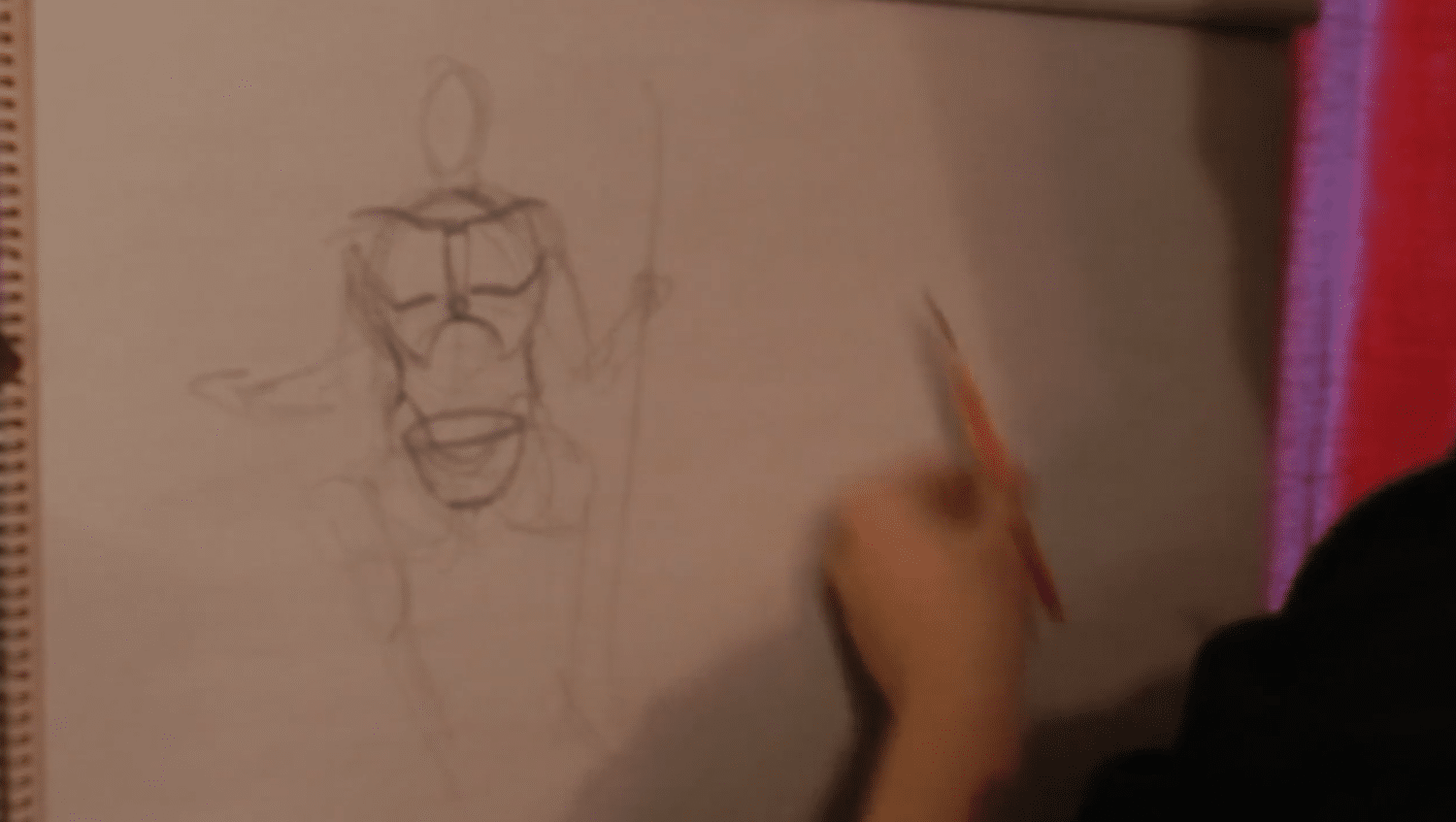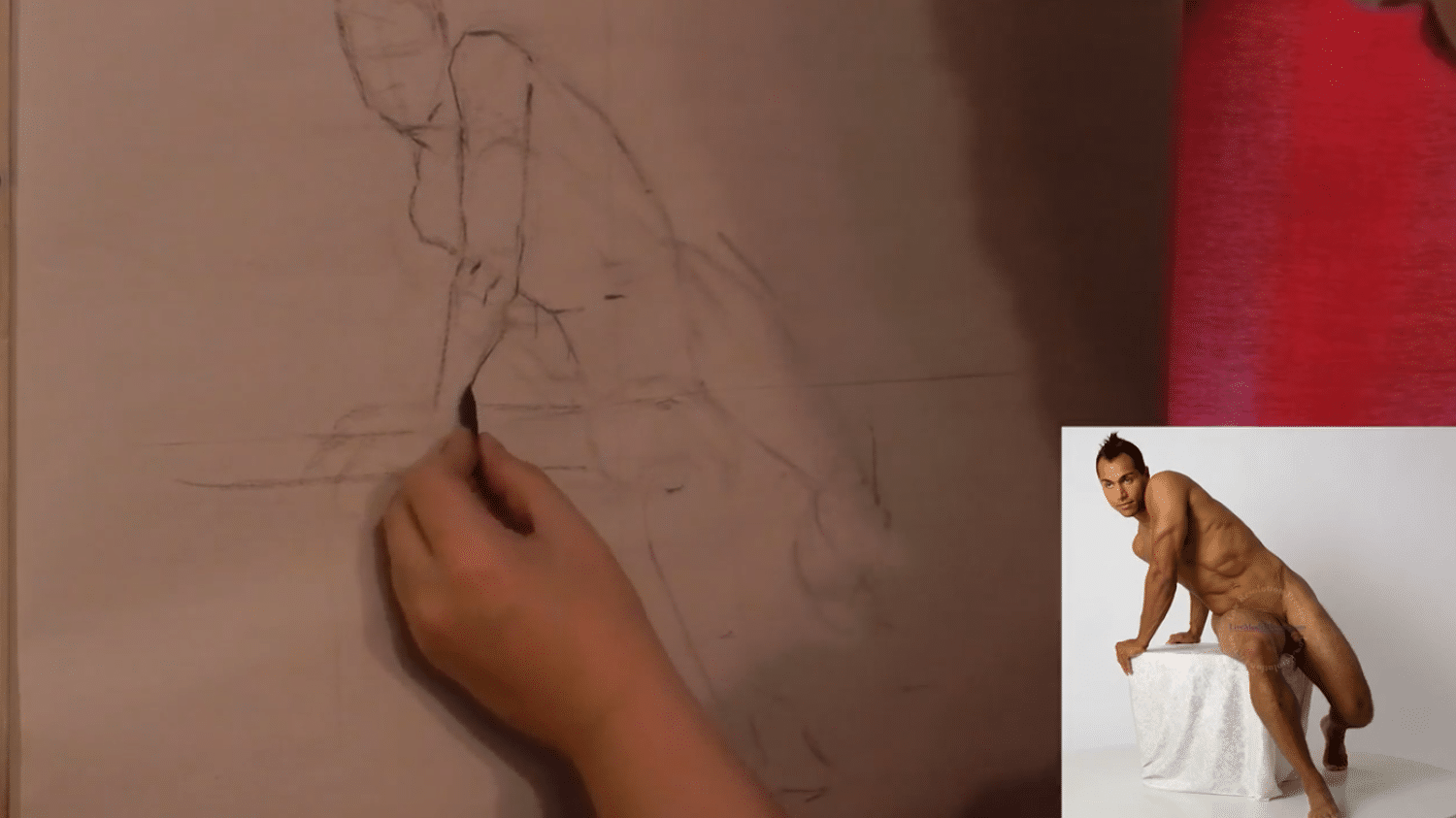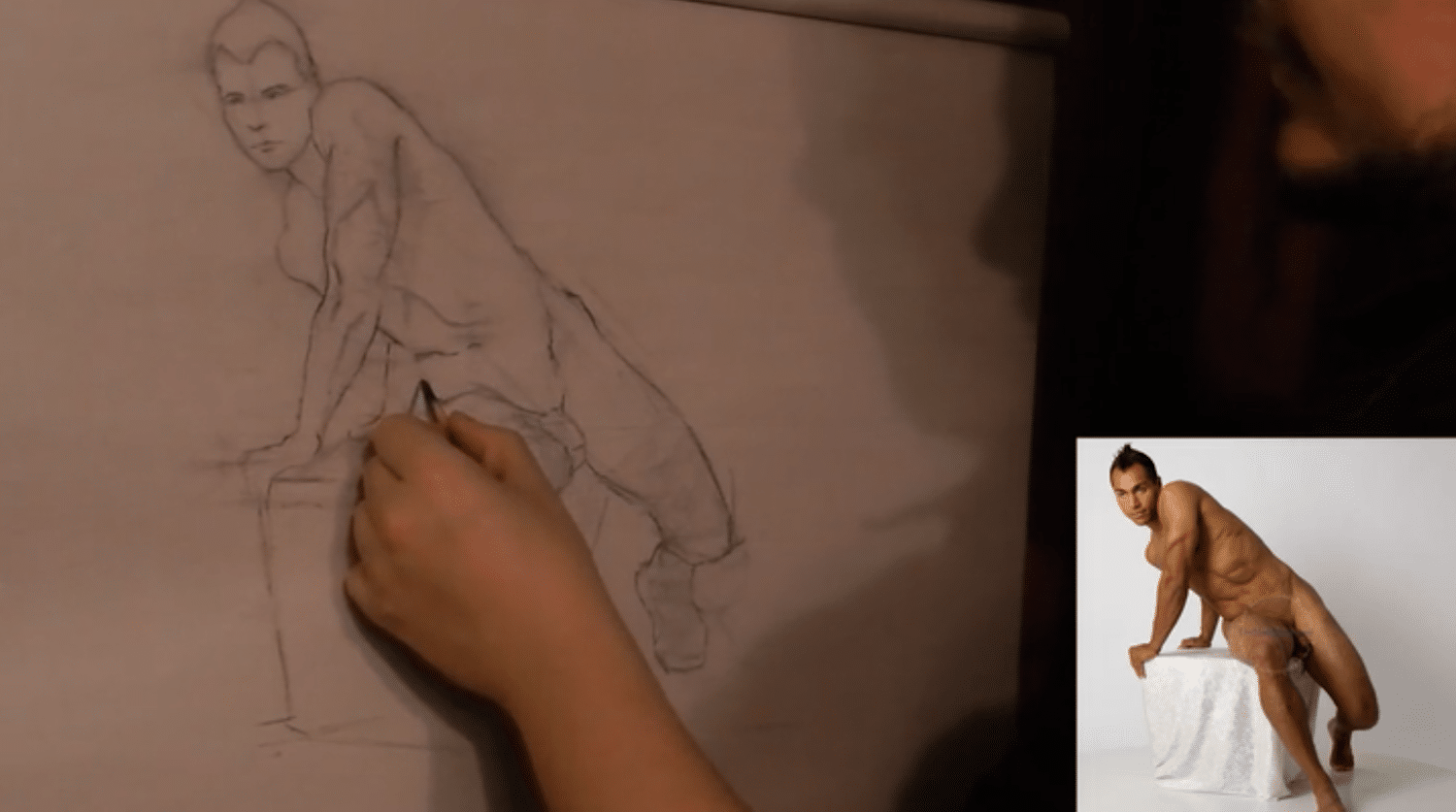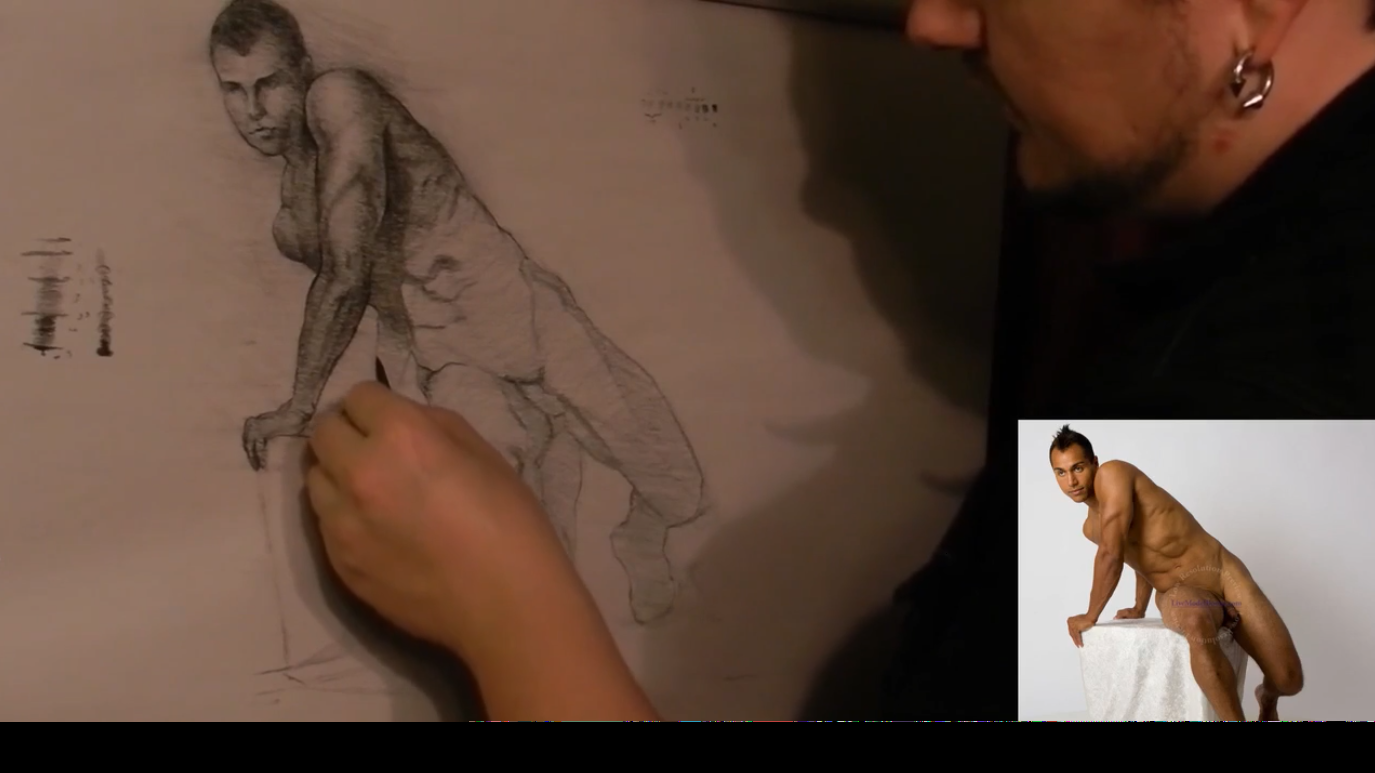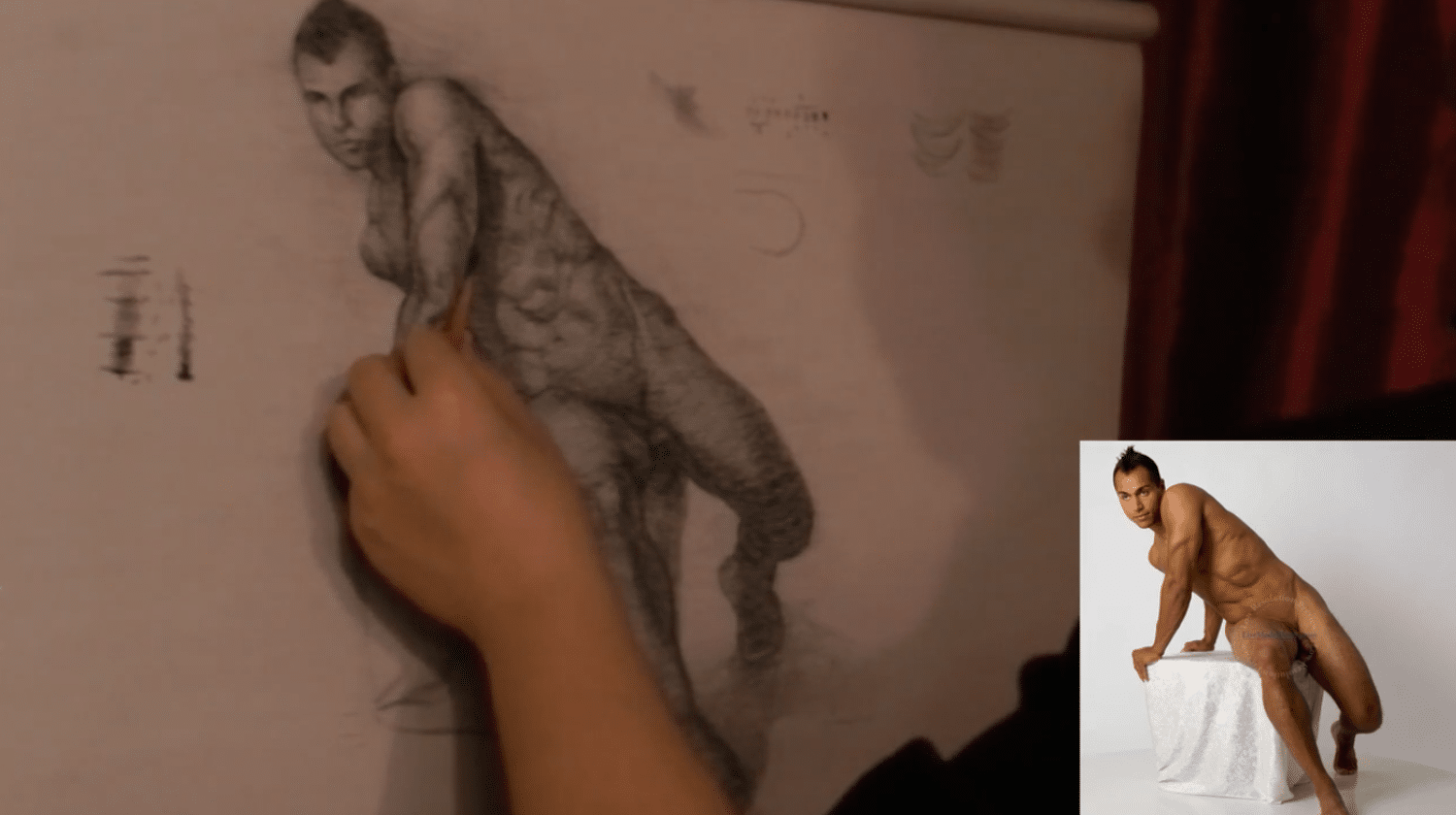 What you get with Figure Drawing Fundamentals
Nearly 5 Hours of Video Instruction
See Nearly Every Pencil Mark
Accompanying eBook
Instructor Feedback Upon Request
Learn Gesture Sketches in Vine Charcoal
Constructing The Figure in Compressed Charcoal
Line Sensitivity & Mapping Shadows
Rendering
And more.
Looking To Purchase?
You can purchase the Figure Drawing Fundamentals course on CubeBrush. CubeBrush Link
Check the availability by visiting the store
This is the first large video I've created and I look forward to bringing the art community more. Have you purchased this video from my site or taken the class? Let me know! I'd love to hear from you!
Follow me on Facebook!