Draw It Again: Remaking a Childhood Drawing
| Tags: Digital Art | Author:
Last updated on
Last year one of my friends contacted me on Facebook letting me know that he had come across one of my childhood drawings in all of his stuff. I was super curious as to which one he had come across and whether or not I would even remember drawing it. He shot it over to me in messenger and sure enough, I completely remember the drawing, yet, I don't remember what grade I was in but it was definitely in my early years.
When I received the drawing, I was impressed by my excellent knowledge of anatomy at that age. You can see by the over enlarge square chest mixed with very defined abs and amazing shoulder structure. I'm kidding of course, it was terrible, but at the same time, I could now see what my younger self could see but not draw.
Here is my original drawing from my childhood.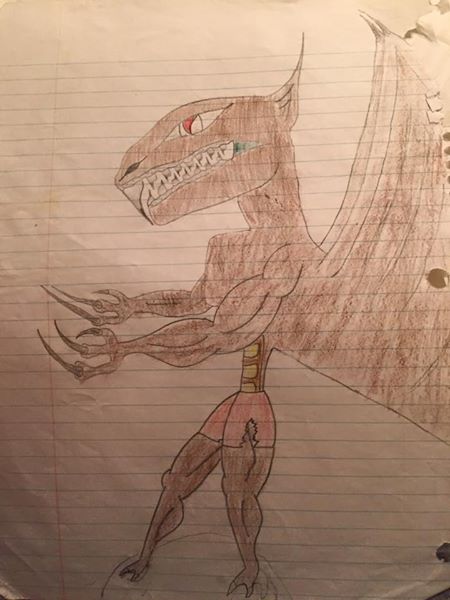 I wanted to do a Draw It Again paint-over on this to show everyone what my childhood self could see at the time, I decided to pull out my iPad Pro, Apple Pencil, and Procreate and just relax while painting. I had no intent to completely redo and finish this, instead, I wanted to really just focus on the eye of it. I did a quick shadow map, but again, it was just for my own curiosity more than a render.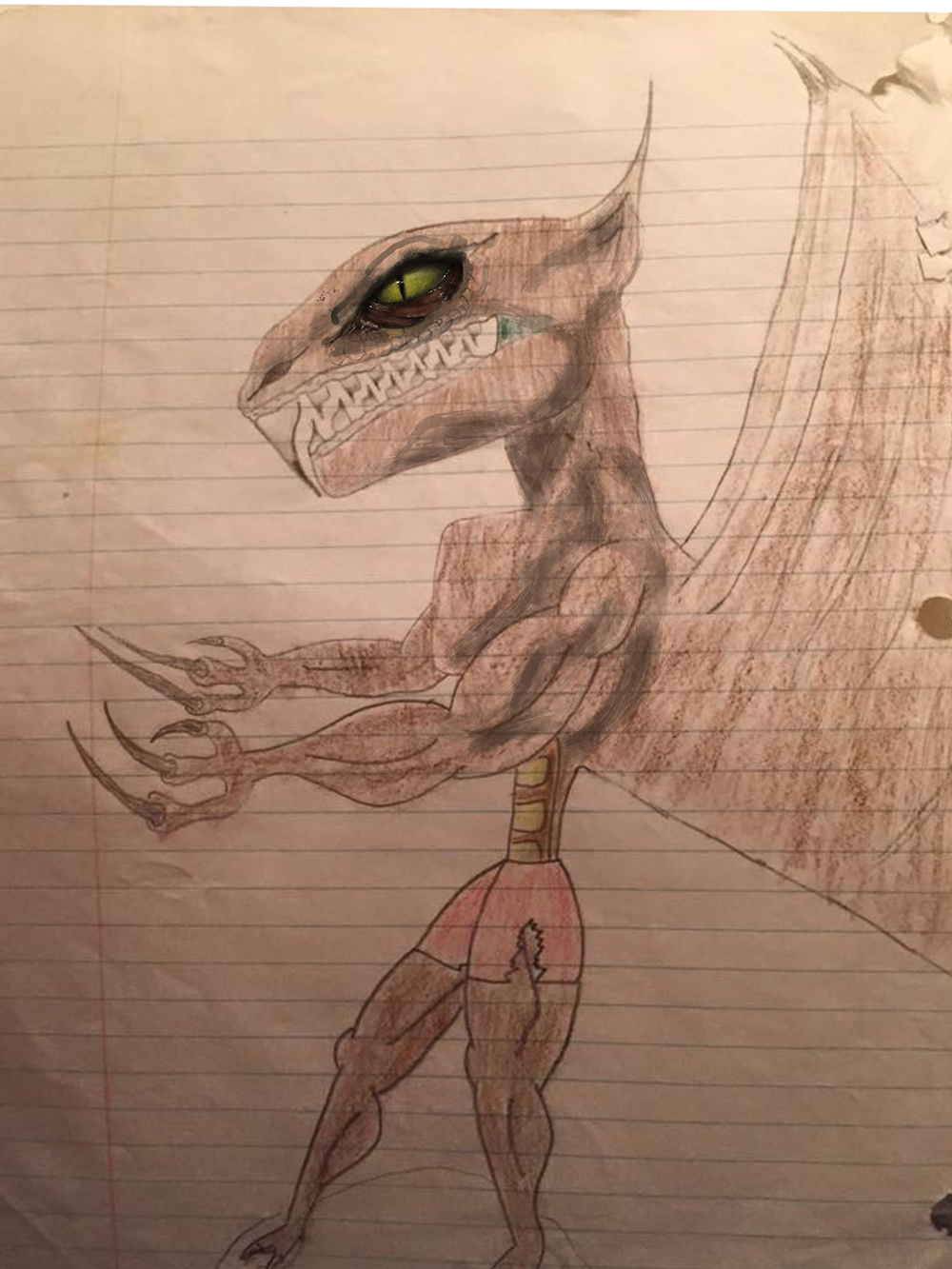 With the shadow map done I moved in and focused on the eye and just had fun painting as you can see from the image above. This piece was very enjoyable to work on. I studied snake eyes and alligator eyes before I got going on this to help me get an understanding of how the eyes would probably look, then I used what I learned to paint these eyes.
The original drawing was fairly small so I resized in in Procreate. Though it made the original drawing a little more blurry, I had expected that to happen because I could repaint the eye at a much higher resolution.
Overall, I was very happy with the final result on the draw it again eye paint over that I had done but I won't be taking it any further than this.
If you are interested in seeing other similar posts, please visit my blog. If you would like to see completed art, please see my portfolio. Enjoy!